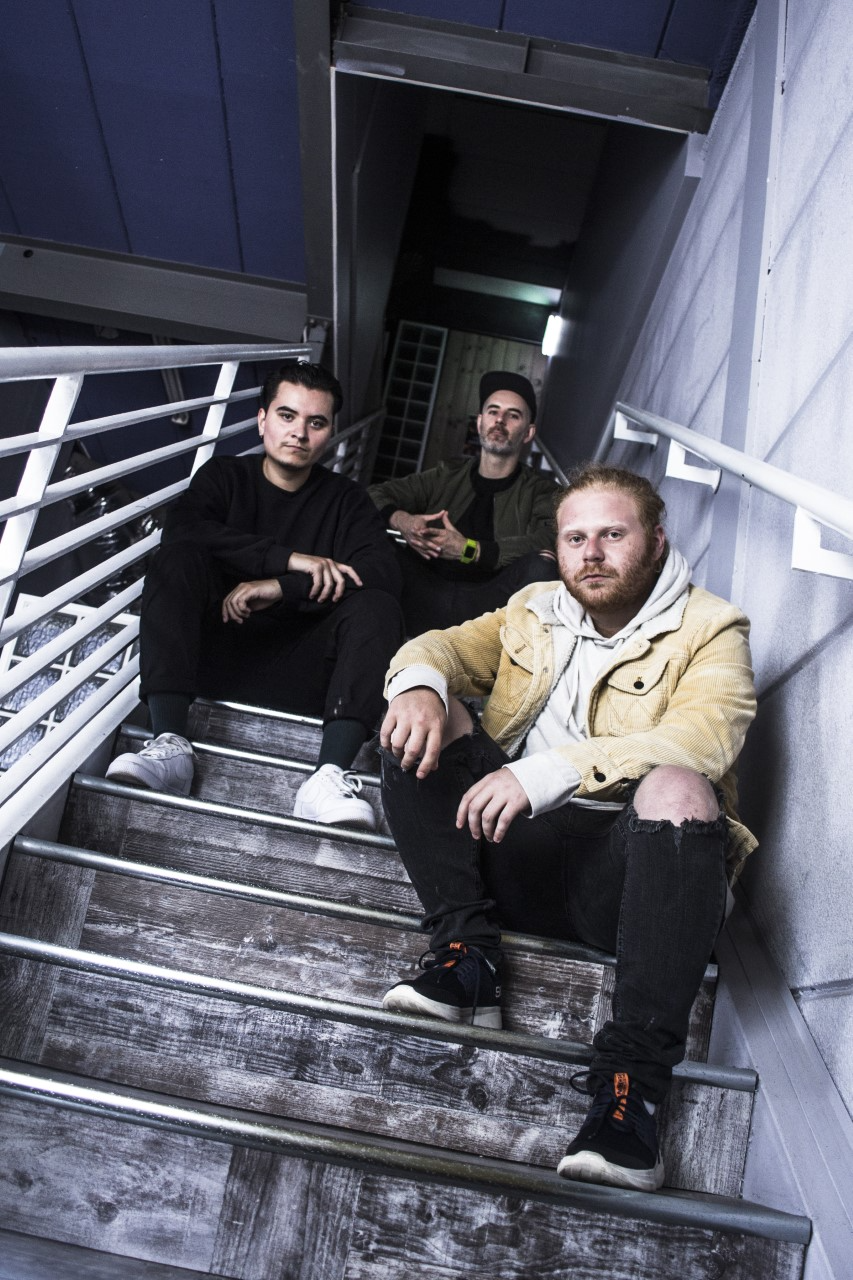 IGLOO ZOO are one of the hidden gems of the Australian scene. Pushing boundaries and continually experimenting with their sound today they have released Tether for our listening pleasure.
After the release of their last single 'Through The Night' metal trio Igloo Zoo got an itch to release energetic new material. Their latest single Tether is definitely scratching that itch. 
Starting with an electronic feel it isn't long before the pace kicks.  Tether shows a different side of the metal trio, one that is fast paced and pays tribute to the more traditional metal sound. By no means does that take away from what makes Igloo Zoo, the djenty, melody filled sound is still there. Tether comes complete with some insane guitar plays, a heavy af breakdown and the clean melodic vocals that I absolutely love about these guys. 
I had a quick chat to vocalist Shawn Mayer on the eve of the release. 
Hey Shawn, this is a belter of a single, I think it's going to become my favourite Igloo Zoo song. 
It's definitely our favourite and we're so proud of it and glad to share it with everyone. 
From the snippets on your page the video clip looks dope.  Did you guys do that inhouse? 
The Tether video was created in-house by our really multi-talented drummer Jack Barrueto. He's really great designer so we thought he'd do quite well with the video.  (Watch here)
Where did the inspiration for Tether come from? Even though it gone back to a more traditional metal, Igloo Zoo's djenty, melodic sound is still coming through. 
Structurally, Tether came together within a few days of writing. I did want to give our guitar player Joel Debien a chance to shine too and he blew me out of the water with what he came out with. Jack too. For the record, I write some reeeally dumb, unplayable stuff hehe but they really managed to pull it off and then some.  
The song is about facing fears and exploring uncertainty. We wanted to give something that was upbeat, easy to sing along too, fast and heavy.  
Now that you have your line-up sorted are we going to see a lot more material emerge from the Igloo Zoo camp? And will it be along the same vibe as now or can we expect new sounds? 
As for the future, there'll be a lot more from us. As with all Igloo Zoo songs, exploration is our mission so we'll be covering a lot of different territories and sounds for future material and each song will have its own unique spin to it. 
If you haven't listened to Igloo Zoo before go and check out their back catalogue. These guys deserve so much more recognition in the Australian scene.