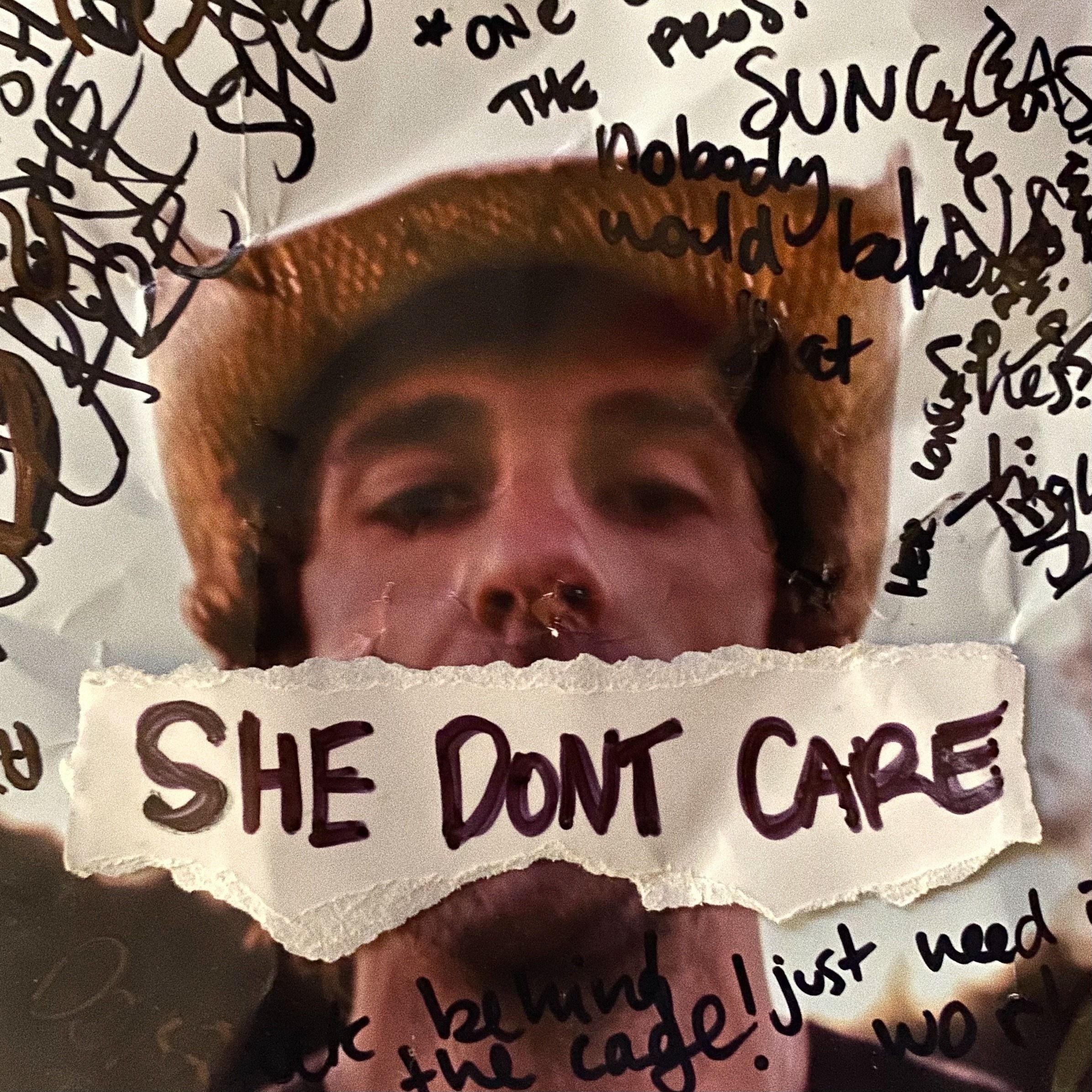 Sun shining and the smooth sounds of Perth's Eli Greeneyes new single comes through the stereo. Not a bad start to a Friday!! 
 'She Don't Care comes to us with a simple yet mesmerizing guitar focused beat that encompass the lyrics, letting the vocal melody tell the story. Listening I get such a late 90's - early 2000's vibe - think The Wallflowers, Shawn Mullins, or Tonic. It is such a beautifully put together track showcasing Eli's amazing voice. 
Speaking on the inspiration behind the single Eli Greeneyes says, "She Don't Care is about someone from my past who came along at a time when I was having a lot of mental health issues.  Their intentions were extremely different to mine and I was listening to them too much instead of trusting my own intentions and instincts!  I lost myself.  When I wrote it I thought it was their fault, but now I realise that I also played a part in letting it take that direction.  I had to write this song to gain back my true 'not taking shit' self." 
Speaking simply, he reflects on the idea behind the video clip, and the team who made it happen, "The concept was created by my friends James Mooney, Ben Matei and I.  We wanted it to be predominantly a performance based video with an underlying simple narrative of self destruction and attracting the wrong people in your life… Everyone involved with the clip is creative in their own light with something to say and achieve.  They are all my best friends who I want to take on this journey." 
Produced alongside Mark McEwan (Karnivool, Drapht), She Don't Care is a brilliant example of an artist who is totally in control of the process, and completely enamoured by the idea of creating new songs and new sounds.  Not only is Eli Greeneyes producing killer tracks for himself, but he's also collaborating with other artists, including DRAPHT, and sharing his high production skills with his wider community.  Speaking of community, Eli Greeneyes is pumped to get back on the stage and perform for his fans, as he reflects, "My shows are an opportunity to meet and understand my fans with what they connect with the most about my music. What am I saying that makes them feel heard and understood? That all comes down to singing the lyrics for me. Expressing them in that up close and personal way so the story hits straight to the heart."
Eli will be performing a one off, hometown headline show at Indian Ocean Hotel on September 24. Tickets available here. 
Off the back of his collaboration with Perth hip hop artist Drapht , he will also be joining Drapht on his extensive WA 13 date tour for his new album Shadows and Shinings (also out today)