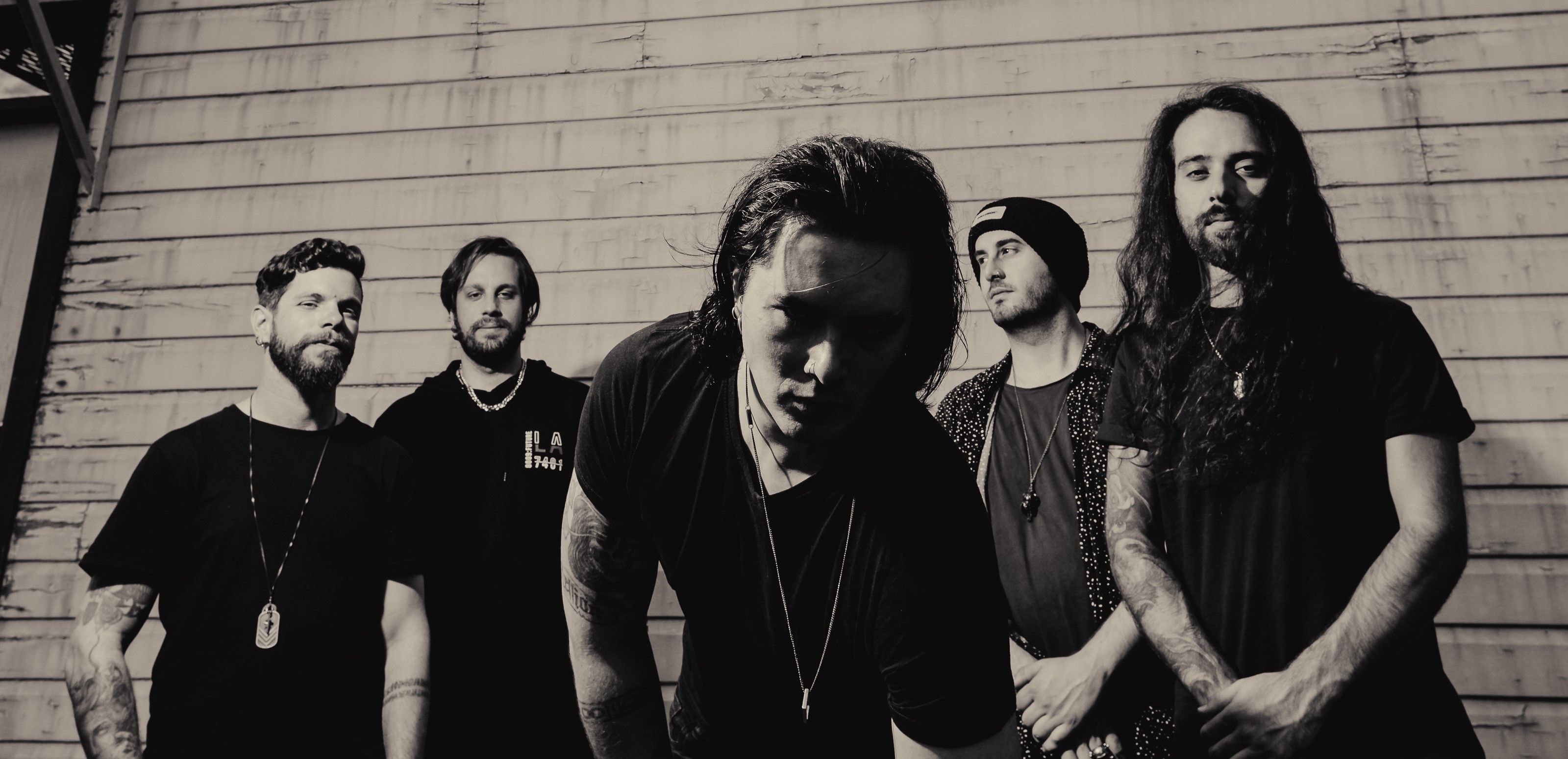 Bad Moon Born have dropped a new single 'Fallout' and damn is it good. The band recently changed up their sound and it has seen them produce some amazing tracks since. 
With an intro filled with low tuned guitars, the tone is set for Jordan Von Grae's vocals to wash over us. With touches of a BMTH sound 'Fallout' shows that this new direction is a perfect fit for Bad Moon Born. Slowly building, Fallout has so many elements tucked into the four minutes. Grab your headphones for the ultimate listen. 
'Fallout' has been written as a sonic representation of the psychological state one might experience in the aftermath of a mental breakdown, using 'nuclear fallout' as a metaphor to depict feelings of isolation, loneliness, and confusion. Jordan Von Grae's phenomenal vocals oscillate between a soft timbre, powerful belts and fry screams to deliver soul-crushing melodies whilst keeping it feeling fresh and exciting. Part industrial rock, with a dash of Bring Me The Horizon drum & bass and Architects electronic samples, the 5-piece successfully blend it all together to create a concoction of catchy, accessible and introspective Alt-Rock. 
Guitarist and Producer Voya speaks on the new single "We'd been sitting on the instrumental for this track for a long time. It was one of those pieces that you keep reworking, knowing that there's a solid amount of good ideas in there, but unable to fit all the pieces together. When Jordan (vocalist) and I sat down to map out this years singles, we decided to revisit it, strip it apart, and re-design it with the heavy-modern approach we'd applied to the rest of the new material. Everything just fell into place from there, and having had this song in the works for nearly 6 years, it feels great to finally get it out there"
I caught up with Jordan back at the beginning of the year for a chat about the new direction of the band.