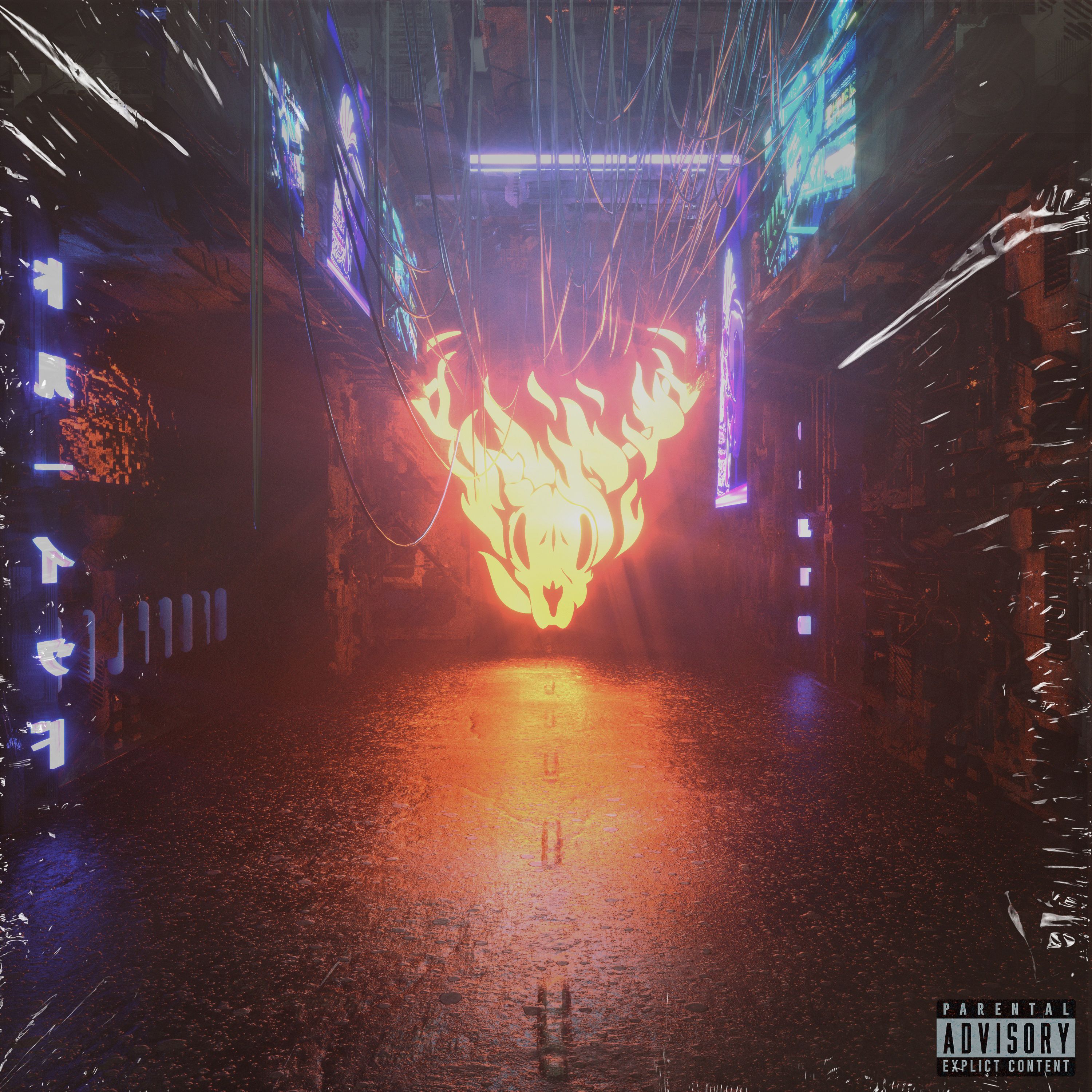 It's been a massive few months for Druid. Catching the eye of Knotfest on their release of DTHBLW the guys hit the stage at Stay Gold and this was added to Knotfest's Pulse of Maggots alongside bands such as Hyro The Hero, As Everything Unfolds and Lotus Eater. 
Their debut album 'The Beauty in Decay' is like a melding pot of sounds, bringing in a new twist on the traditional sound of numetal/metalcore. On my first listen of the album I had a list of roughly 20 bands that you could hear influenced the soundscape that these boys have created, which to me means they have succeeded in that vast space of genre blending. Druid are here to give us something really special. 
This release also has a story to tell with an accompanying artwork released with each single so go check out the bands socials.
"The Beauty in The Decay is DRUID's Debut Album. Eight songs delving into the idea of the psyche splitting through heartbreak and finding solace in acts of immorality. This plays on the idea of nature vs. nurture, a topic all of us in the band find boundless and confronting. Are we born evil or do we become evil?" 
I hit play on The Beauty In Decay and for a moment I thought I had the wrong album!! Lulling us into a false sense of what is to come 'There Are No Humans With Good Personalities' perplexes us with a slow electronic beat before switching up the pace. 
G.E.M erupts like an audial assault. Man those drum blast beats hit hard; this song is all about them!!!  Almost spoken lyrics are only accentuated by the non-stop pummel of the drums. The rawness of the screams only add to the frenetic and dark vibe G.E.M surrounds you with, the feeling of losing your mind with rage and anger. 
Room 44 was our introduction to the characters who appear in the album . The album name also came from a lyric in this song. This single was also my introduction to the band, I was pretty hooked on the intro but when the dual singers hit I was sold. There is something pretty cool about the way Jordan and Chris's vocals bounce around each other.   
 DTHBLW is where Druid hit their stride in bringing that fresh sound. Growls chasing a fast beat hit your ears before we are drawn into the familiar mechanics of numetal prior to being treated to one hell of a slow, heavy breakdown. This song ticks all the boxes for me!   
" In DTHBLW we find our male lead in a black void, where he is now in an endless cycle of death. He is trying to escape his demons whilst coming to grips with the passing of his partner." 
I, Exist gives us another side of Druid. Melodic vocals soar over the top of raw, heartfelt growls taking us on the protagonist's journey as he deals with his internal conflict of where his devastating actions have taken him. A beautiful musical interlude in this song leaves your emotions in tatters. 
You're Dead, Just Deal With It has one of the best hooks on the album and there maybe a little bit of chance for some two-stepping!!!  If your head isn't banging to this one well refer back to the title!! 
If While She Sleeps, BMTH and Linkin Park merged Noble Rot would be the result. Once again showcasing how vast Druid's scope is Noble Rot is just a damn belter of a tune done Druid's way. This would be my favourite single off the album. Taking a more synth sounding approach Noble Rot starts with a tell tale EDM'esque sound which left me wondering where it would go. WELL..... We are greeted with raw, angry vocals that are wrapped in an almost Deadlight's sounding melodic clean that left me wanting more of this sound. An anthemic chorus seals the deal for me and just when you think that you have the whole package we get walloped by a rap section that would make the legends in Linkin Park double take. This song needs to be played loud and in a stadium, damn this band just keeps surprising me. 
Finishing off this amazing album Exitus closes the story. The pain that shines through in the vocals this song brought me to tears. Slowing it down, there is a hook in this song that I have had stuck in my head. The piano and solo builds the story until it climaxes filling the void with all the emotions that this album has encompassed. Once again this band has blown me away with their depth and scope. 
The Beauty In The Decay would have to be the best album I have listened to so far this year. Druid have truly shown us that they are capable of massive things, something that the folks at Knotfest obviously heard earlier this year. The album comes out on Sept 3rd and can be pre-saved here.
KNOTFEST'S PULSE OF MAGGOTS:
If you want to get to know the band better suss out my interview with the boys.