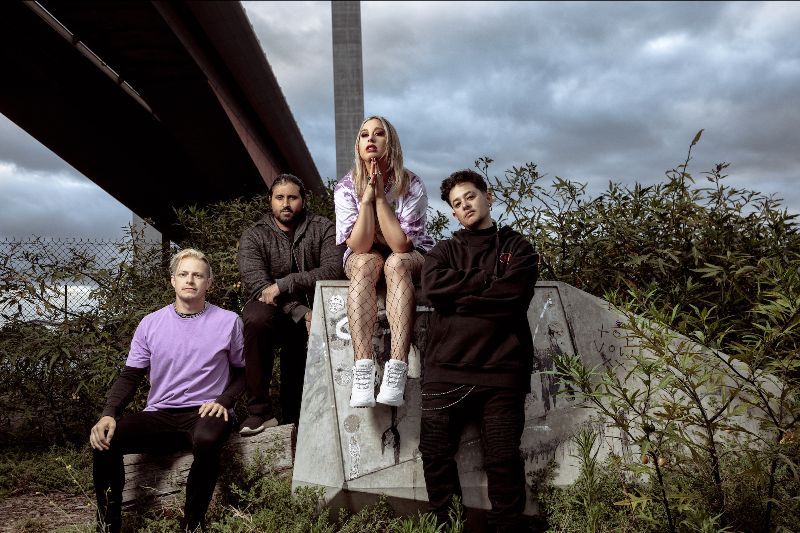 Melbourne's The Last Martyr grow with every release but they have hit a new level with Afterglow.  The band have revealed the new single about young love and reflection through rose coloured glasses. The track features a huge chorus, gigantic riffs and soaring melodies. There is also a little surprise in amongst it which blew my mind and makes this song rock as hard as it does. 
Vocalist, Monica Strut, shares the story behind the tune: 
"Afterglow was written as an apology to a past lover whose heart I kind of trod on. It was this push/pull, will they/won't they situation where it was hard to tell if love was actually apparent or if the idea of love was the appeal. In the end, fear and doubt got in the way before anything could eventuate. 
Thinking about the time in my life this person was around, I was immediately transported to a chapter where I was young, partying a lot and living a fairly rock n' roll lifestyle. The song is a culmination of that time where a lot of bad decisions were made yet everything seemed like an adventure." 
Produced by Chris Lalic (Windwaker, Rumours), the song marks the second instalment of the band's forthcoming EP and has been released with a visualizer put together by the band and Her Name Is Murder Productions (Sepultura, Ocean Grove). 
The Last Martyr will be playing Halloween Hysteria Festival on 23 October alongside Spiderbait, King Parrot, Gravemind and more. Tickets are available here.
They have also just been announced on the Unify 2022 all-Australian line-up alongside The Amity Affliction and Violent Soho. Tickets are on sale here.