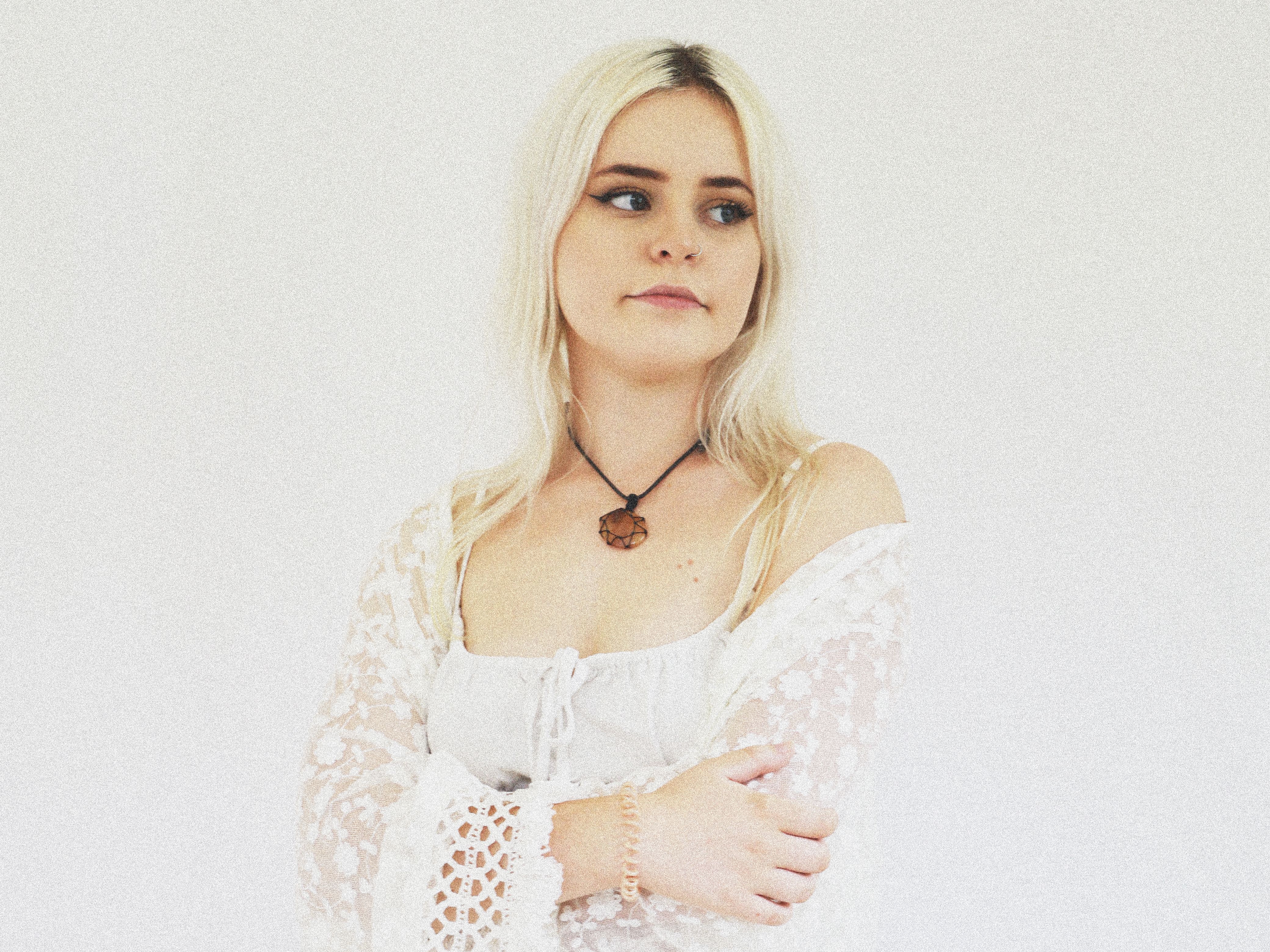 Blending melodic dream-pop with hazy psych-folk elements, Brisbane's Chloe Mae enchants with her sound, serenading with pristine vocals and delicate song writing, both of which can be found in 'Falling' 
Emanating with an ethereal quality found in both her vocal tone and lyricism, Chloe Mae elegantly combines her musical influences, ranging from folk to indie-rock, to create a sound uniquely her own, first glimpsed with breakout release 'Flowers' last year. 
'Falling', a beguiling track that is sure to prick ears and spark interest with piercingly soulful vocals and delightfully hazy production. 
Like wind wafting through willows, 'Falling' is gentle yet undeniable, weaving choruses of wisping psychedelic energy between sonically steady verses of indie-rock percussion, strumming guitars and grounding bass. Mae's crystalized vocals pierce the atmosphere as they rise and fall throughout the track, while vocal harmonies and intensely scaling synths appear intermittently, transforming reality into a dreamscape. The song's second half climbs as instruments meld and genres fuse, strung together with a looping lyrical hook sung with Mae's soothing tone. 
Written by Chloe Mae and inspired by Mother Nature, 'Falling' aims to remind people of the beauty and wonder that can be found in nature, and the importance of using our connection to the earth to find peace within ourselves. Chloe Mae further explains the meaning of the track: 
"'Falling' is a message from Mother Nature. The songs intention is to show people struggling with love and relationships that bringing their focal interests back to nature and beautiful creations can bring serenity and peace to the mind. It aims to show that there is more to life than just a relationship. Whether that is trees, music, birds, spirituality or anything else that brings peace and happiness to ones inner self and comes with no complications."