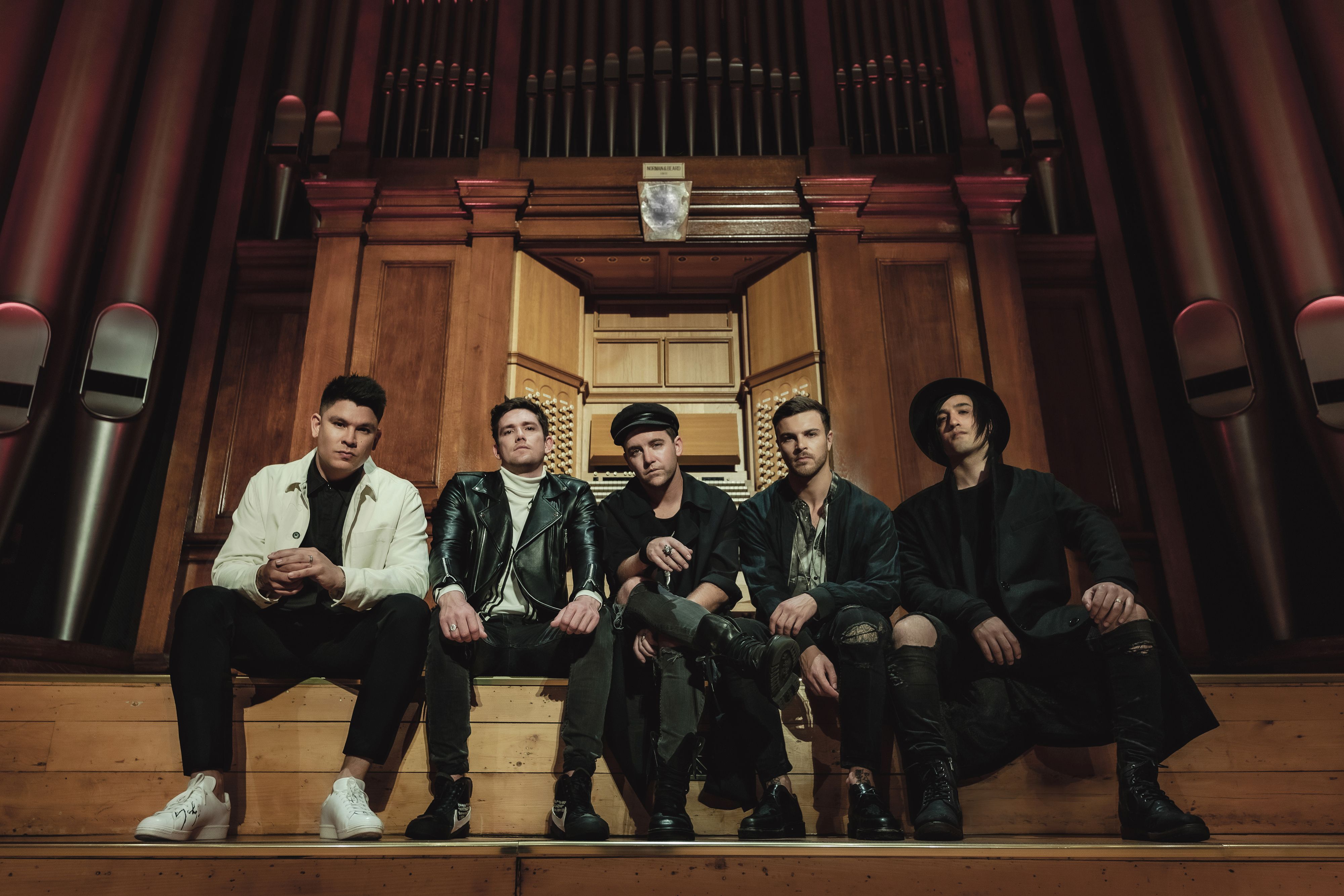 Written By Wolves have released their latest cut from The Collab Project along with a videoclip for it.  Always & Forever, features NZ singer Becks who also happens to be vocalist Michael Murphy's wife.
This track is a favourite of Michael's  "I know you aren't meant to pick favourites amongst your kids, but this is probably my favourite track I've ever written. The concept behind this song is no matter what you are going through, no matter what is happening, if the world was about to end, who would you want to be with. I felt that situation and sentiment would strip your thoughts and decisions down to their most truthful and pure. From there, we set about creating a piece of music befitting of the sentiment." 
"This is made extra special for me as Becks is my wife. The song is written about her so to have her singing on it is a bit of a dream come true. After she had finished recording her parts we sat down and listened and it was as if I was hearing the song for the first time, as if this is how it was always meant to sound – and it had been right in front of me all along… With everything that has happened in the last year and half, the sentiment of this song feels even more fitting now." 
Rebecca Wright (Becks) has enjoyed an illustrious career in the musical theatre industry, most recently performing the role of Fantine in Auckland's sold out season of Les Miserables at the Civic Theatre. Previous highlights include the role of Oz in We Will Rock You at the Bruce Mason Centre, Eva Peron in Hamilton Operatic Society's successful production of Evita at Hamilton's Clarence St Theatre, the title role of Cinderella and Mimi in Rent - both staged at Auckland's beloved Civic Theatre. 
The Collab Project will be released in full on September 17, featuring tracks re-imagined from their previous record SECRETS, and featuring collaborations with artists such as Trenton Woodley from Hands Like Houses, Kellin Quin from Sleeping with Sirens, Sonny Sandoval from P.O.D., Becks and Sydney Rae White of The Wild Things. You can read more about this project in the full interview Michael did with me a few weeks back.
The Collab Project will be released in full on September 17 and more information can be found here. New single Forever and Always featuring Becks can be streamed/purchased now.