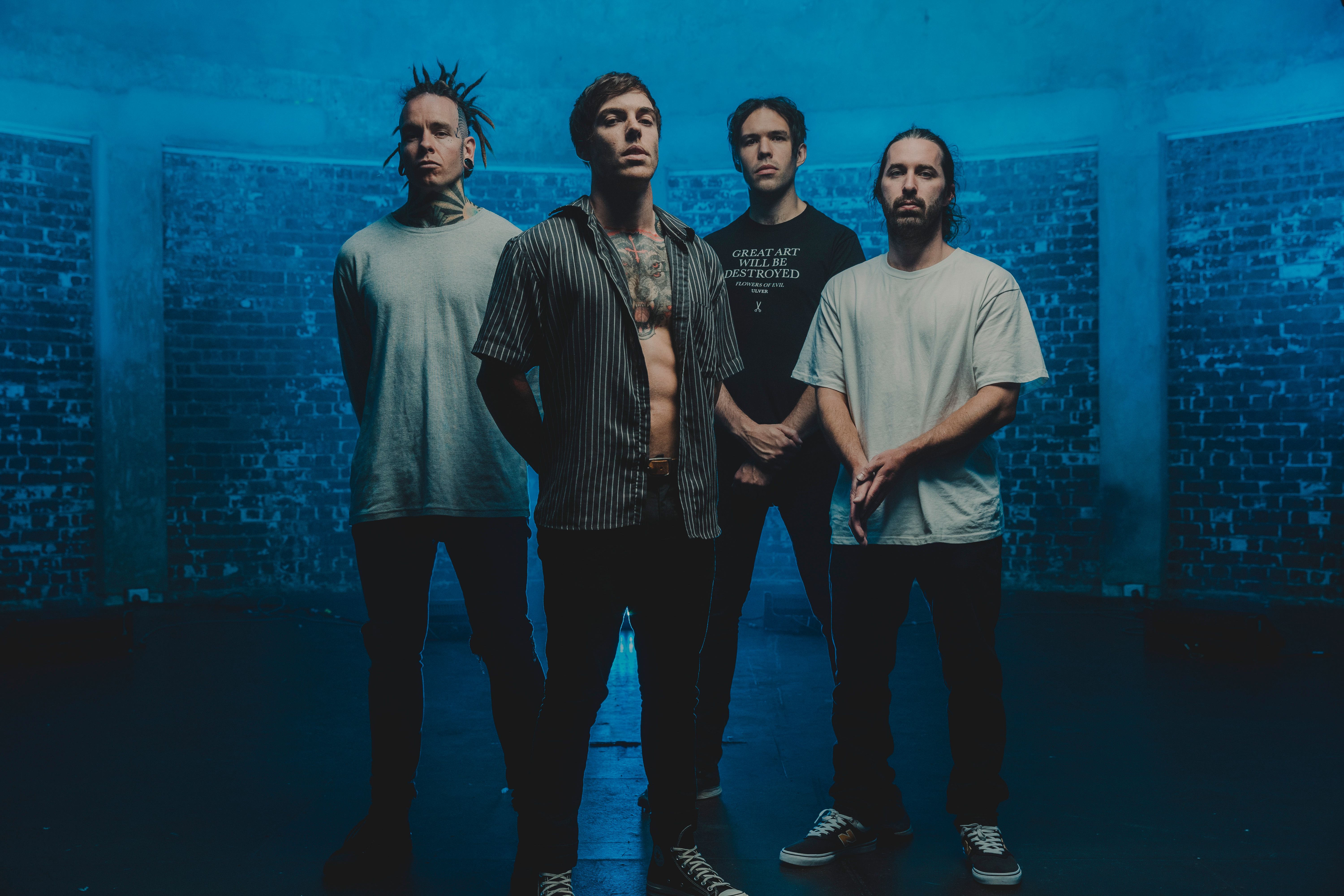 Finally!!!  Gippsland boys Mirrors today have announced their long awaited debut album 'The Ego's Weight' alongside the second single off the album 'Leave Them Behind'.
With a more polished sound from the boys, the heart of Mirrors is still evident. We are still treated to the raw, emotion filled vocals of Patty Goodman that we have come to love but oh boy has he upped the delivery of those lyrics. While three of Australia's best musicians in Tyson Taifer, Rob Brens and Jake Mackin showcase exactly why they are. I am a huge Mirrors fan and I am so stoked to see the boys taking their music to the next level. With both of the single's they have released off 'The Ego's Weight' being absolute killer tunes I think we may be looking at one of the albums of the year. Roll on October!! 
Vocalist Patrick Goodman writes:  "Leave Them Behind" portrays the constant fight of moving away from the parts of yourself that you don't want to be through setting positive goals instead of dwelling on anxiety and uncertainty. Everyone runs away from something, so run away from the worst in you." 
Ceaseless work by the band alongside the production team of Scott Simpson and Lance Prenc (Polaris, Alpha Wolf) began in 2019 and throughout 2020, culminating with a ten track, genre busting tour de force, leaving behind their metalcore roots. 
Lyrical themes centre around the fall of morality and values while seeking to take decisive action against hate delivered by the soaring vocals of Goodman. Set against a backdrop of subtle and sparse grooves, to heart wrenching ballads and frenetic heavy compositions, 'The Ego's Weight' truly is a journey for any lover of music and finally displays Mirrors as a whole greater than the sum of its parts. 
Showcasing their new sound, Mirrors will be joining a stacked bill on Polaris' upcoming spring tour, which will see the band opening shows nationally in October alongside Make Them Suffer, Justice For The Damned and Polaris. Tickets available via Destroy All Lines. 
.'The Ego's Weight' will be out on October 8 via Resist Records. Pre-order here