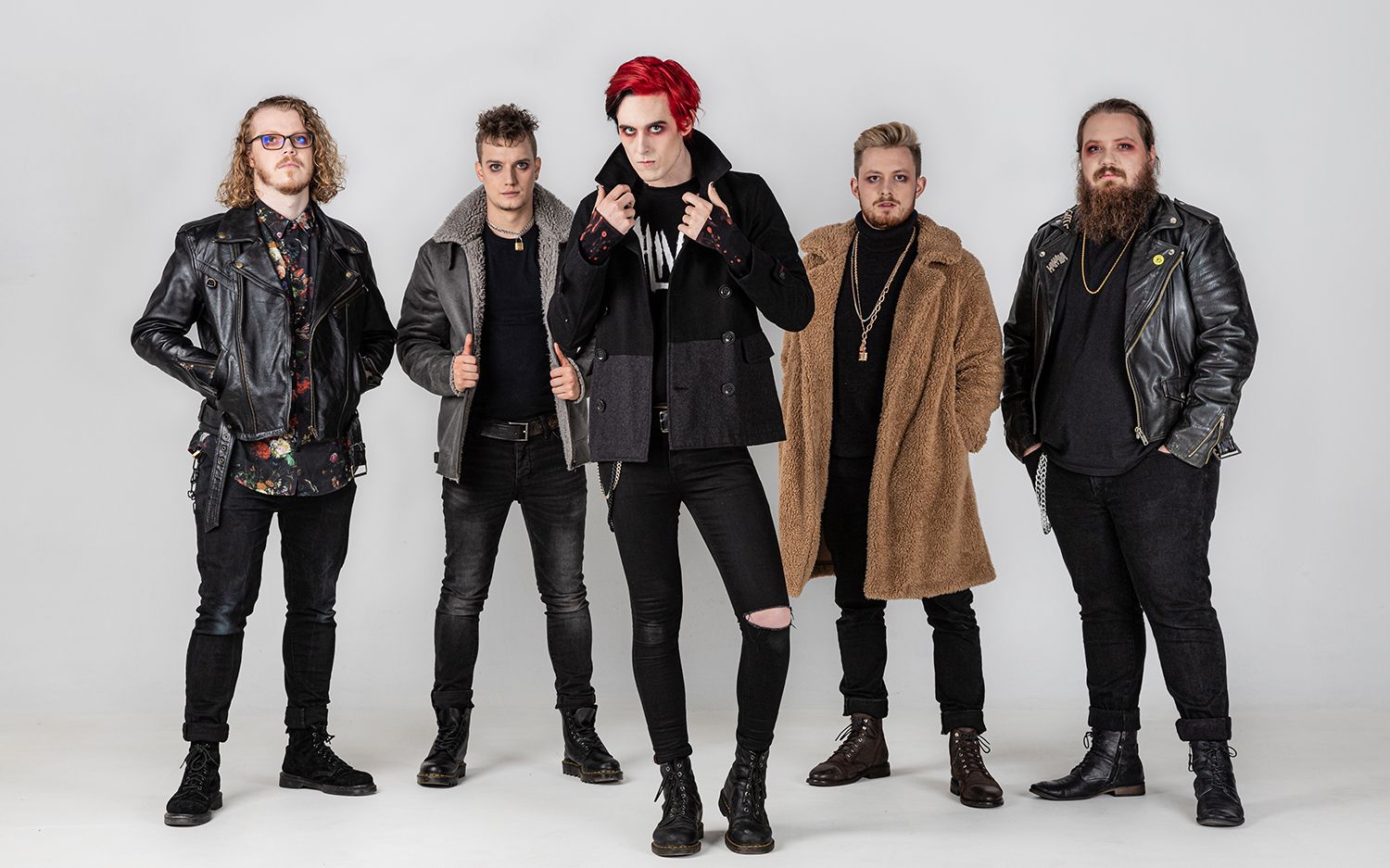 It doesn't seem that long ago that on a Sunday afternoon I watched a young emo band perform in the band room at one of Adelaide's pubs to about 20 people. I remember saying to the people I was with that they would be a band to watch in the future. Fast-forward two years and I'm tipping that these boys may well end up playing in a stadium. The rise and rise of Wolf & Chain continues with their latest single 'Taste of Blood'. Filmed at Adelaide's Cry Baby and starring a few familiar faces from another Adelaide band some one better let MCR know that they may well be about to be dethroned!! 
Celebrated for their dramatic narratives and compelling emo-goth influences, Wolf & Chain submit to their darkest urges in 'Taste of Blood', further explored in their music video which will have vampire pop-culture fans licking their lips.
Like a scene out of True Blood, the video is set at a vampire bar, with the vampiric band performing on stage as patrons drink from human blood bags and partake in a violent bar fight. Closing the video out, frontman Jack Cumes is tied up by one of the gangs and he is thrown in the boot begging the question, is this just the beginning of an unfolding narrative? 
Written about love turning someone into a monster, Cumes further explains the meaning behind the track: 
"Vampires feel like such an appropriate metaphor for this concept of deadly love. Those feelings can often leave you craving them, feeling withdrawals and not sleeping at night. Often romanticised as the idea of spending eternity in love, 'Taste of Blood' portrays this concept with a darker tone. What appears to be a tall, dark, brooding stranger with inexplicable feelings of love is actually a bloodthirsty stalker who will do anything to have you as their own forever."