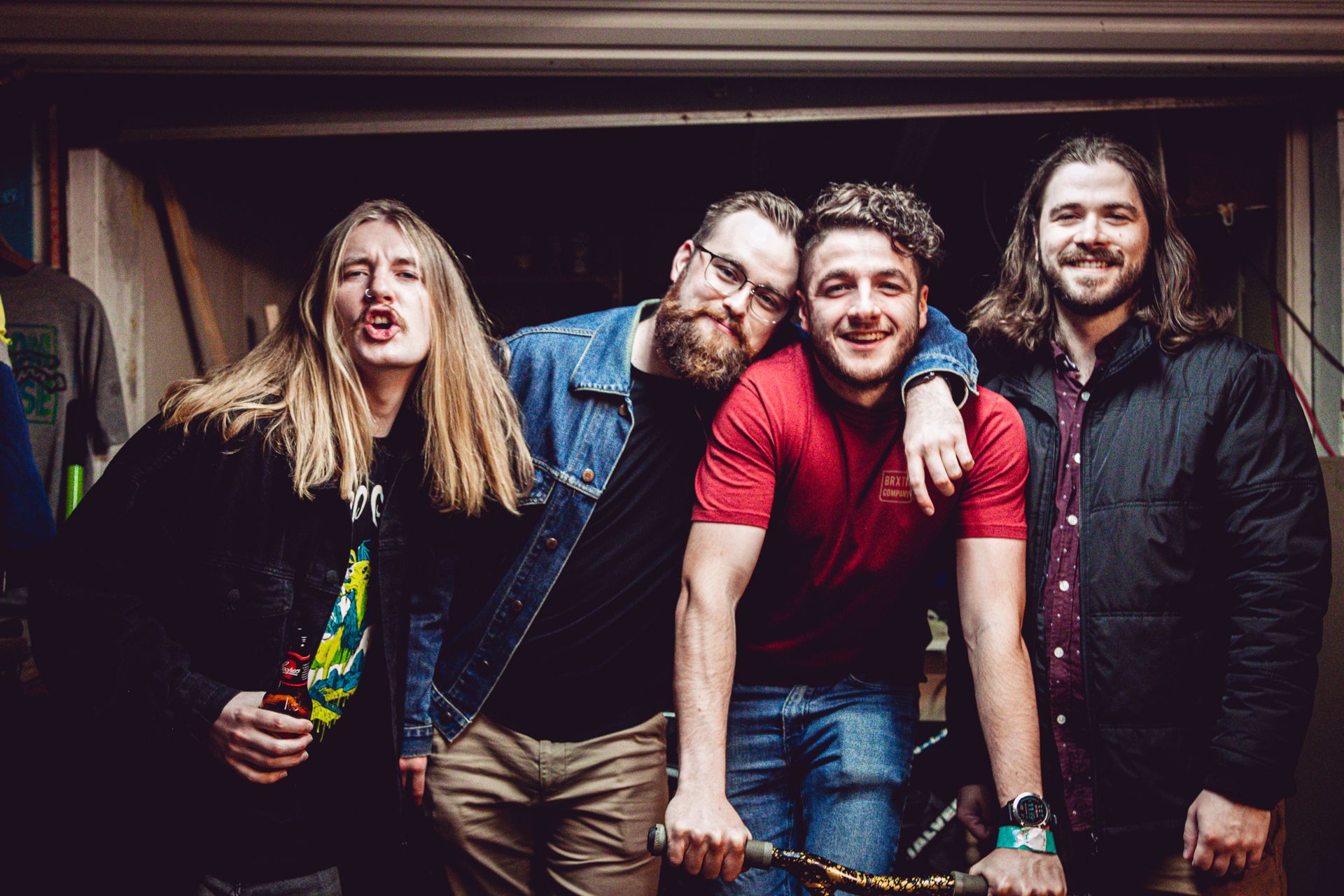 Larsen, with their high-octane grunge and irresistible lyrical angst, have turned up the heat this year in the lead up to the highly-anticipated release of their latest EP 'Second Wind'.
Coming off the back of their explosive 'Eating Me Alive' Tour, it is clear that the Adelaide alt-rock outfit have found their second wind, collecting five hard-hitting yet lyrically refined tracks that represent their best work to date. Drummer Alex Andrews talks more on the EP: 
"With the 'Second Wind' EP, we've never been more proud of our song writing capabilities, and we're so excited to share it with everyone. 'Second Wind' is very representative of where our band is at the moment - the pride we have for this release is as much of a second wind as we've ever had, further symbolised in the artwork from Richard Lavender. A lone warrior, preparing for his next stand against an opposing force. Preparing for his second wind." 
Larsen have loaded this EP with the personal highs and lows of trying to navigate the pressures of forging your own path in life; from dealing with career frustrations to falling out with a friend, 'Second Wind' represents a journey of self-discovery, told through the humorous and self-deprecating tone unique to a group of young Aussie blokes. 
The EP begins with a bang of turbulent drums and persistent riffs with opening single 'Eating Me Alive'. Sure to satisfy all punk-rock cravings with its unabashed instrumental grunge and angst-inducing lyrics, this track aptly expresses the overwhelming pressure that comes from chasing dreams and ambitions. 
'Overflow' brims with emo-punk fortitude as frontman Liam Christensen's distinct gravelly vocals express the pain and guilt that arises after falling out with a friend. Subdued verses allow for captivating storytelling above layered guitar riffs, until an outpouring of emotion in the chorus arrives with the crash of percussion and overdriven guitars. 
'Pseudo-Vacant' follows as a brooding, unhurried track that showcases Larsen's lyrical and sonic maturity. Dreamy riffs and offbeat drumming are reminiscent of getting lost in the ultimate daydream state; choosing to remain locked in your own head rather than face the real world, until reality returns in full force with an epic grunge-saturated bridge. 
'Trampoline' starts with its signature riff that peaks and valleys, setting the tone for the entire song which explores the ups and downs that accompany a night of drinking. Boasting anthemic lyrical hooks, the track ends with a forcefully sung mantra that depicts the stubborn, unwarranted confidence of someone bolstered by alcohol. 
The self-aware 'Interface' closes out the EP in quintessential Larsen fashion; delivering uncompromising alt-rock blasts, packed with punchy guitars and heavy riffs. An ironic song about the frustration of trying to write good lyrics, this is the heaviest track on the EP, complete with a tumultuous riff-infused breakdown made for head-banging thrill-seekers.