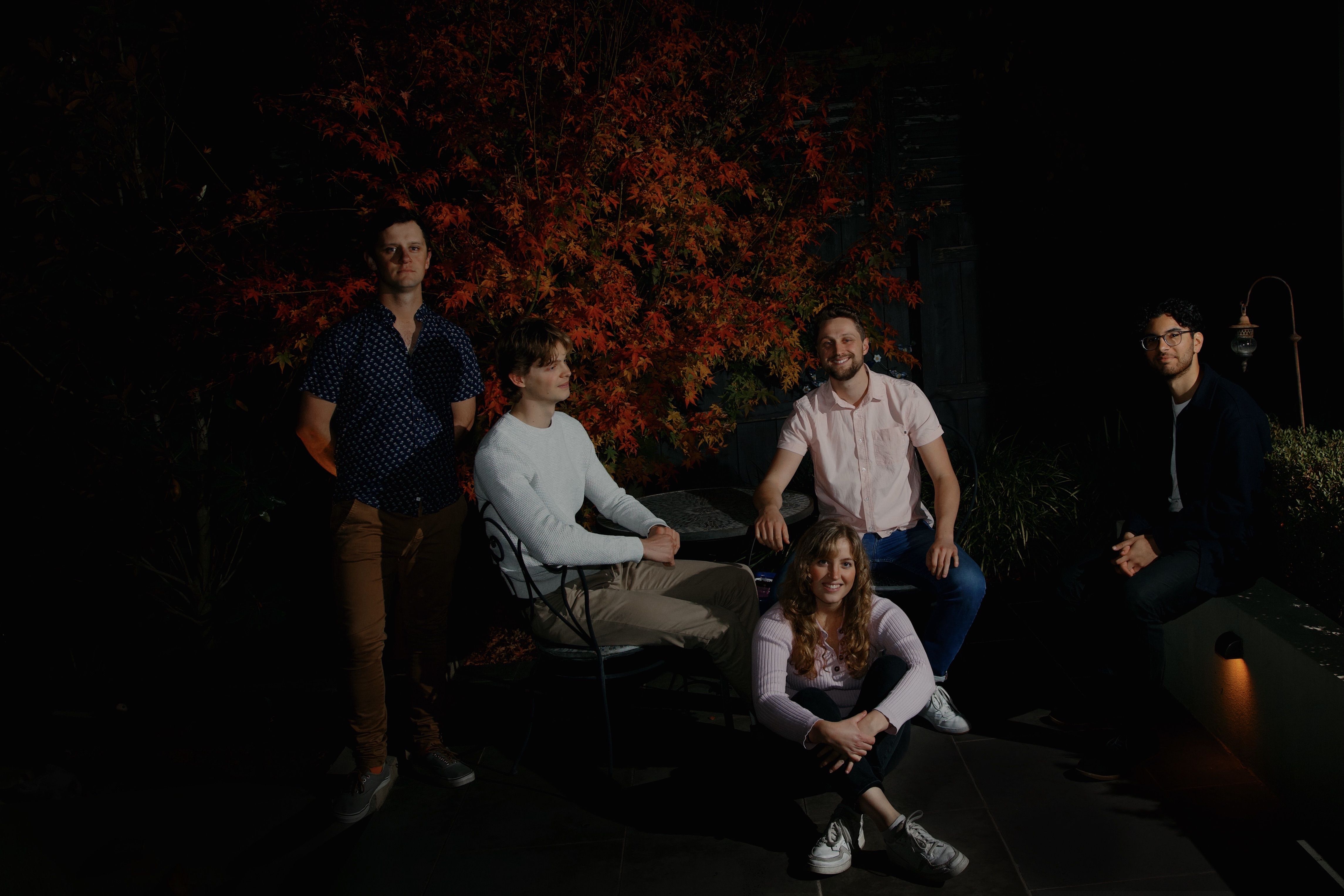 Melbourne indie-rock outfit Strange River recently released their single 'Derail'. Derail is a melodic journey with velvety smooth vocals from Cam Monarco. What competes this song is the swirling guitar melodies that surround the vocals and the inclusion of keys which add to the sorrowful sound. This is a band to put on your radar. 
Written during 2020, 'Derail' is a melancholic and lush track that explores the long term consequences of decision making. Recorded over multiple zoom sessions, the single crafted inspiration from the monotonous routines developed during Melbourne's elongated lockdown. 
As singer Cam Monaco explains "Committing to an idea or person for a long period of time, only to realise that it may not live up to expectations is an extremely daunting prospect. Derail focuses on the feeling of being trapped by previous decisions and continually closing doors in the present." 
Comprised of Nick Robinson, Jarrod Hambleton and siblings Ashleigh Monaco, Bradley Monaco, Cameron Monaco, Strange River create music which delivers heartfelt reflection framed alongside gliding piano, guitar and rich melodies. 
After being re-shared by The Lumineers for their #ReharmonisedLumineers cover, Strange River kicked off 2021 by selling out their headline show at The Workers Club. Citing influences including Ball Park Music, Didirri, Coldplay and Gretta Ray, the band released their debut EP 'Grand Gestures' in 2019 which saw them play shows across Melbourne including at Hard Yards Festival. Keep your eyes peeled from more to come from this exciting young outfit.